At Alloy Apparel, we make fashion for tall women because we believe you deserve to celebrate your body and wear clothing that makes you feel like the queen you are. Being tall is your destiny. Despite certain tall girl problems, your height makes you stand out from the crowd (sometimes literally!) and we believe it's a quality you should always emphasize, not shy away from.
One of the most common complaints we hear from our tall squad is that tall girls shouldn't wear heels. Many old school stylists believe heels make us look too tall, towering over our friends or even making our dates feel insecure. But we believe this is one of the biggest myths in fashion for tall women, and it's a myth we're ready to see busted once and for all!
As always, our golden rule is to wear what makes you feel comfortable — so if heels just aren't part of your personal fashion for tall women, you do you! But don't avoid sexy, sophisticated footwear because shorter gals give them the thumbs-down. Here are 5 reasons tall girls should #WearTheHeels:
Wearing Heels Will Boost Your Confidence
Sure, if you've never worn heels regularly, it can take some getting used to. Your first few days out on the town might make you feel a little self-conscious, but we find that this quickly fades. When you rock a pair of killer heels, you'll soon forget all your tall girl problems.
Wearing heels can be a huge confidence boost, helping you truly embrace your height and own your fabulous self. Heels also open you to new wardrobe possibilities, allowing you to experiment with fashion pieces you might not otherwise wear. Looking tall, sleek and sexy can do wonders for your self-esteem.
Heels Can Turn an Outfit from "Drab" to "Fab"
Although we love flats, boots and sneakers, sometimes they're just not "enough" to spice up your wardrobe of fashion for tall women. But when you wear heels, you'll automatically give yourself a fashion boost. Even a normal, everyday outfit can look more sophisticated when paired with heels.
Take one of our favorite go-to looks: tall skinny jeans, vintage tee and a leather or denim jacket. You'll probably look great in this outfit even if you're just wearing sneakers, but with heels? Watch out, world. A pair of pumps combined with tall skinny jeans is chic and sexy.
You'll Spread Your Confidence to Other Tall Babes
Many tall girl problems are universal. Most tall babes have been shamed or teased about our heights at some point in our lives, and it can be isolating to feel like you're the only one. So this is another reason why we say #WearTheHeels — you'll be blazing a trail for other tall sisters to do the same.
Helping other tall women embrace their bodies is one of the reasons we founded Alloy Apparel, and it's part of our mission to spread the love for fashion for tall women to the world. After all, confidence is contagious. When you see another tall queen, with her head held high and her heels clicking confidently down the street, it's truly inspiring.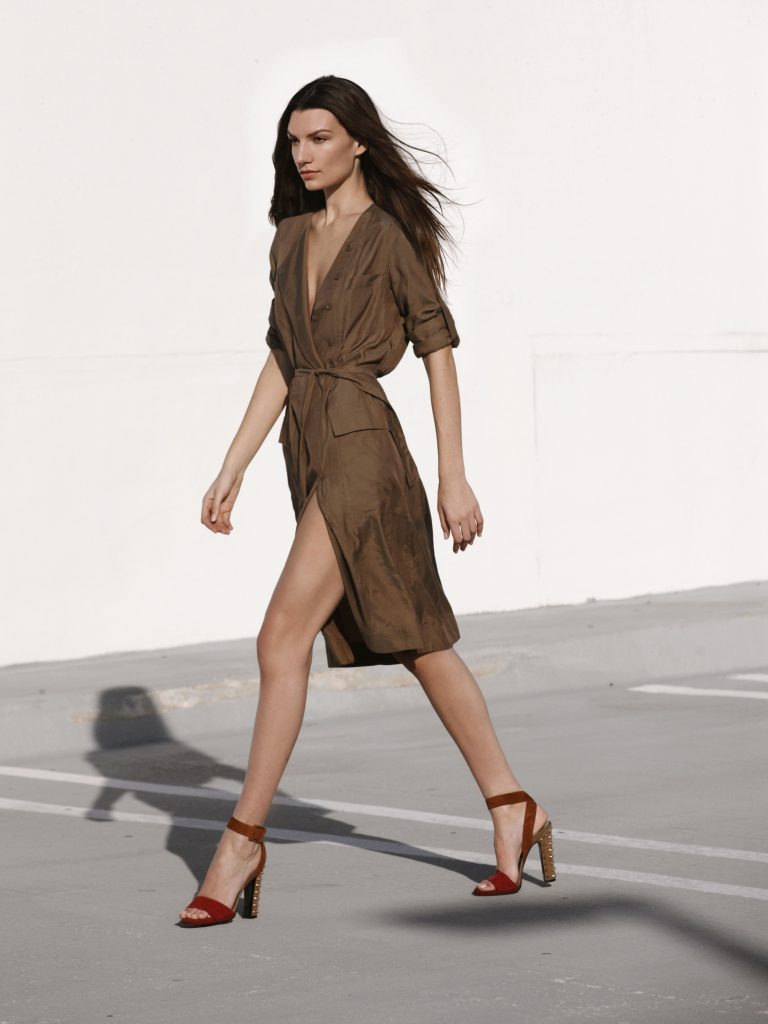 People Will Know You Mean Business
Another reason to #WearTheHeels? They'll show the world you mean business. A tall woman who wears heels is a force to be reckoned with. Psychologically, wearing heels when you're tall projects an image of confidence and assertiveness.
We know you're a boss, and we believe you shouldn't hide it! By wearing heels, it shows that you reject the false ideas and arbitrary "rules" imposed by other people. You stand out, literally. So kick those tall girl problems to the curb and wear your heels, queen!
Weed Out Insecure Dates Right Away
One of the reasons it's often suggested that tall women shouldn't wear heels is that it's said to intimidate our dates. The so-called common wisdom states that men prefer to date shorter women and feel insecure around those of us who match or exceed their height.
Well, when you're a tall boss with a world to run, you can't waste time with insecure men (or women, for that matter). If your potential date feels uncomfortable because you're taller than they are, it's better to learn this right away so you can say, "Thank you, next."
Dress Up Your Alloy Wardrobe
OK, so you can't wait to break out those chic pumps or block heels you've been eyeing. Just don't forget to check out what's new in tall women's clothing at Alloy Apparel to create your perfect OOTD.
2,202 total views, 1 views today