Shopping as a tall girl can feel like a never-ending battle with sleeves, pants, and waist measurements that just won't go the distance for you. It doesn't help that fashion "rules" can feel super binding, catching you in the impossible position of trying to fit your gorgeous height into one-size-fits-all clothing AND expectations.
Finding quality, on-trend tall women's apparel will go a long way toward helping your confidence and your wardrobe. That's why Alloy Apparel provides skinny jeans for tall ladies, maxi dresses for tall women, and everything in between, all designed with your long legs in mind. No one wants to feel hemmed in by fashion "rules," and clothing designed for tall women gives you access to all the fashion options you ever dreamed of so you can fully express your unique style.
That said, there are some go-to items and style tips you can fall back on. Check out the wardrobe must-haves we swear by:
Skinny jeans

: Skinny jeans for tall ladies are perfect for providing curve-hugging shape and proportional length, letting you flaunt your long legs in style

and

comfort.
Maxi dresses

: Maxi dresses for tall women are tall girl go-to's, classy and elegant for the right occasion.
Mini skirts

: Skirts that fall above the knee are another great way to show off your long legs. Have fun with tights and leggings, too!
Waist-cinching belts

: Tall girl fashion means finding creative ways to break up your frame. Belts are the perfect way to highlight your waist in a way that complements your height.
Heeled mules:

You should definitely ignore anyone who says you can't wear heels. Heeled mules are a perfect mix of classy and casual, and come in a variety of heights (in case you prefer lower, chunkier styles).
Knee-high and over-the-knee boots:

Need we say more? Celebrate your long legs with some boots that show them off.
Got your tall girl wardrobe decked out with skinny jeans and maxi dresses for tall women? Get ready for some pro style tips to keep the confidence going:
Know your measurements.
As a woman, it's always important to know your size and proportions. But that's especially true when you don't fit fashion norms! Armed with that information, you'll be much better equipped to find pants, skirts, dresses, and sleeves that fall where they're supposed to and accentuate your figure rather than distorting it.
Of course, once you've got your measurements, the best way to make sure your clothes will fit is to shop tall women's apparel, designed specifically with your proportions in mind.
Highlight your waist.
This "rule" is somewhat flexible, but the idea is to break up your frame and flaunt your figure by drawing the eye toward your waist. This is super helpful when wearing over-sized shirt dresses or tunic-style tops (which, as a tall girl, you definitely should!). While your frame can stand up to a lot of material, drawing in your natural waist with belts or tailored pieces helps show off, rather than obscure, what you're working with.
A killer way to take advantage of this tip is to grab some high-waisted skinny jeans for tall ladies. There's no better way to show off your waist AND your long legs!
Take advantage of your height.
The #tallgirlstruggle may be real, but being tall comes with its perks, too. With longer proportions, you can get away with long and over-sized pieces without looking drowned or weighed down by fabric. Flare jeans and bell bottoms, wide leg pants, long skirts and maxi dresses were made for tall women.
Not only can you work longer, bigger pieces, you can also experiment with proportions without overwhelming your frame. Try oversized blazers with skinnier, cropped trousers, or super wide bottoms to offset tighter-fitting tops. With your frame, the possibilities really open up.
Try statement accessories.
Bawdy clutches? Asymmetrical earrings? Necklaces that look like they belong at an art gallery? Your tall frame was made to pull off statement items that may take up too much visual space on someone else.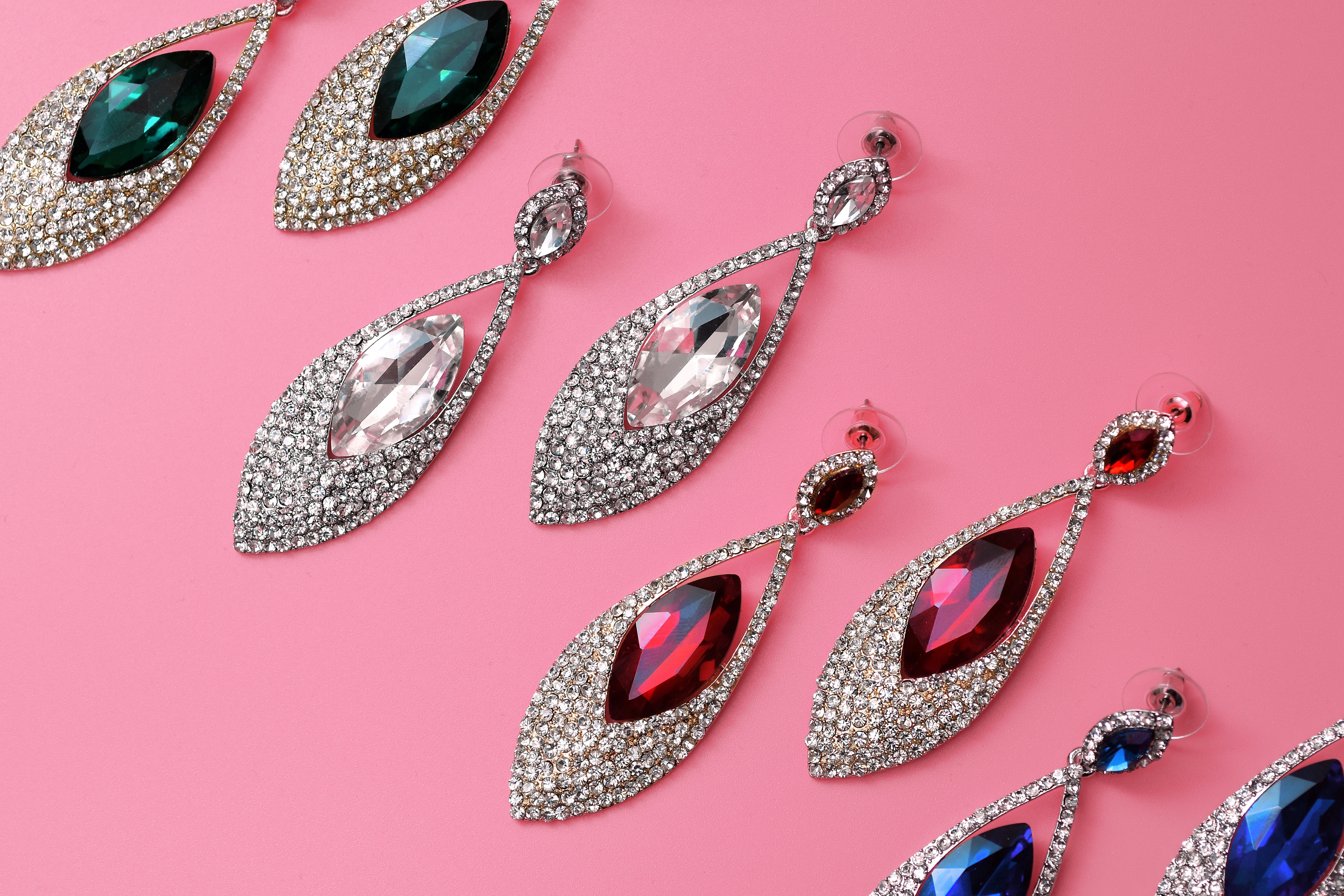 Experiment with colors and patterns.
We don't have to tell you that as a tall babe, you stand out – pun intended. People are going to be looking at you anyway, so why not lean in and give them something fun to look at? Black and dark colors have their place, but too much of a dark, neutral look can become drab.
Flaunt your height with bright yellows, reds, and greens, funky animal print or bold plaids.
Break the rules whenever you want.
No, this isn't a trick – we just believe in every kind of gorgeous, and that often means breaking out of the box. The well-fitting staples and tried-and-true styling tips above will certainly make your life easier and have you feeling ready for the runway more often than not. But beauty is as much about confidence as anything else, and wearing what you love will let that confidence shine through.
Shop tall women's clothing.
It's no secret: Alloy Apparel's activewear, loungewear, pants and trousers, maxi dresses, and jeans for tall women are here to help you craft the tall girl wardrobe of your dreams!
2,234 total views, 1 views today