Time to change up your wardrobe? We love to stock our closets with classics for all seasons, and that's just one of the many reasons why we love high-waisted pants. Whether you're pairing high rise tall jeans with a crop top for summer or styling tall high waisted trousers under a boxy sweater for a hip cold-weather look, a higher waistline can really say, "Wow!"
High-waisted pants have been having a moment, but some women worry about whether or not they can pull them off. It can be a fine line between "sleek and sophisticated" and "mom jeans." The key to wearing high rise tall jeans and tall high waisted trousers is to know the right fit for your body type.
But before we go any further, remember this: you do you, girl! Whether plus size and curvy or tall and slim — or anything in between — there's really no "wrong" way to dress for your body as long as you feel comfortable and confident. All fashion rules are made to be broken, after all.
Body Type: Hourglass
An hourglass shape means that your bust and your hips are more or less the same measurement, but you have a well-defined waist that's much smaller. When you're a tall babe, this can make shopping for pants a bit of challenge. Often, a pair of high rise tall jeans or tall high waisted trousers will fit perfectly in length but be too baggy in the middle.
We recommend high-waisted pants that have some stretch for a more contoured waistline. Go for skinny or straight-legged cuts, rather than wide-legged or flare styles, to create a solid silhouette to flatter your shape.
Body Type: Apple
An "apple" body type means that most of your weight is concentrated in the curves around your midsection, so your bust and hips are all pretty close in measurement but your waist is bigger. When shopping for high rise tall jeans for this body type, keep in mind that some brands offer different cuts of the same style, so you'll want to figure out which ones fit you the best.
For ladies with this body type, we recommend tall high waisted trousers or jeans with a wide-legged or bootcut shape to help create a balanced look. Flares are also a playful option.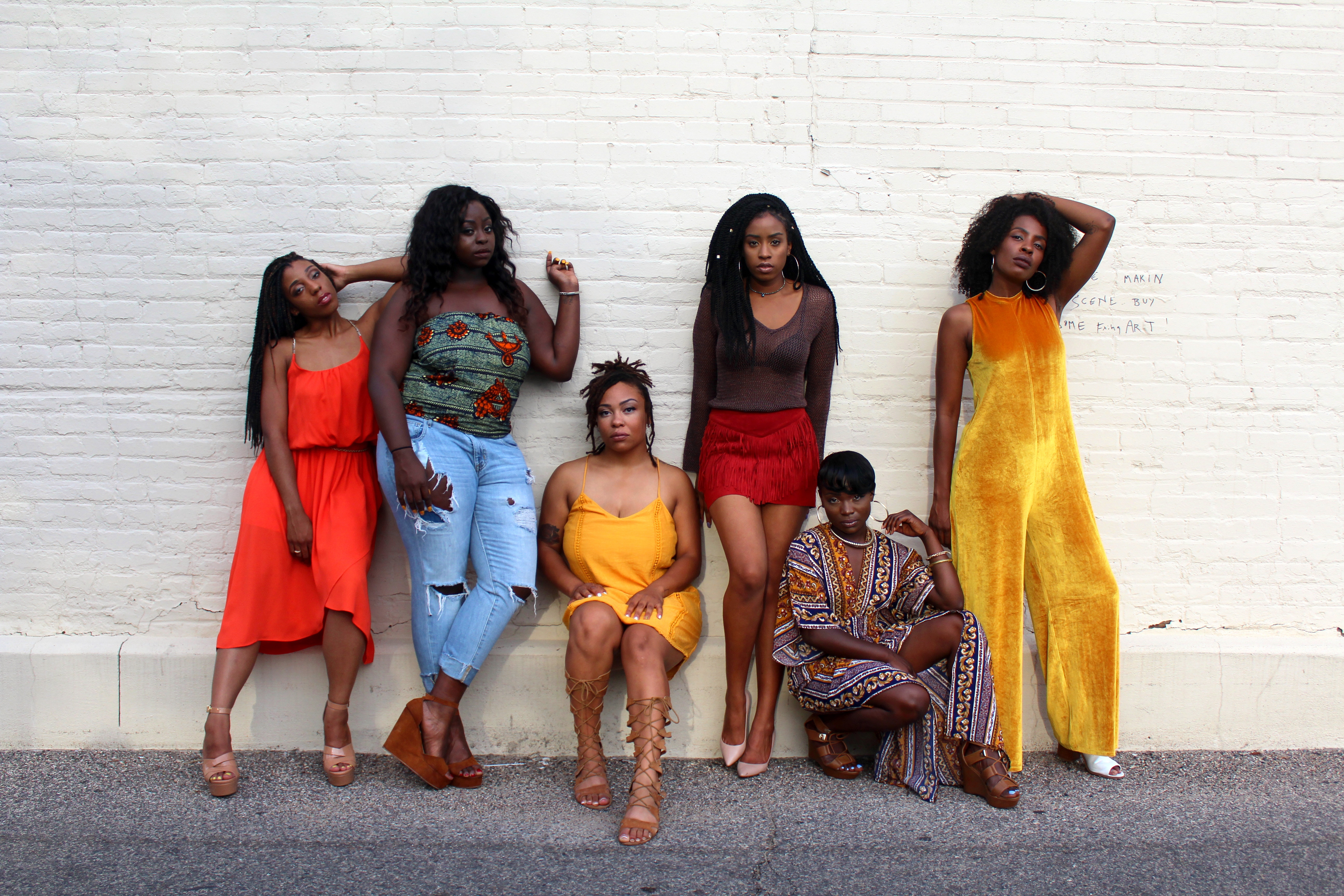 Body Type: Pear
When you have a "pear" shape, it means your hips are your widest measurement. Similar to the challenges faced by hourglass ladies, you may run into pants that hug your curves perfectly but end up being too baggy at the midsection. (That's another reason to shop specialty brands like Alloy, hint hint.)
Choose high waisted pants with a wide waistband and flat, simple pockets for a streamlined contour. Wide-legged, relaxed fit, or boyfriend jeans will also help balance your proportions.
Body Type: Straight
Last but not least, there's the straight body type. This means your measurements are basically equal and your weight is evenly distributed across your bust, waist, and hips. In many ways, the straight body type is the most versatile, although certain pants may be too roomy in the hips if they're cut for curvier gals.
If you have a straight body type, we recommend tall high waisted trousers or high rise tall jeans that are made with a skinny or straight leg cut. Relaxed fits and boyfriend jeans are also great options for a more casual look.
Choose the Best High-Waisted Pants for You
Whatever you choose, remember to pair high-waisted pants with cute accessories like belts and sexy ankle boots. High-waisted pants are a stylish alternative to low-cut and mid-rise pants, offering a timeless, sophisticated look for many occasions.
1,710 total views, 1 views today