It's that time of year again: Cozy weather, time with family, and (hopefully!) lots of delicious food. Whether your Thanksgivings tend to be laid-back – just chilling with some family, maybe watching the game – or big, fancy affairs with friends and relatives from all over, it's still a great opportunity to put together a killer holiday outfit.
Your Thanksgiving OOTD is a tricky balancing act, though, since you'll want to wear something that makes you feel amazing posing for family pictures, but that also lets you move and breathe comfortably when helping mom out with the turkey stuffing and, of course, when nursing your food baby later in the evening.
Below, we've got you covered with five outfits that strike that balance perfectly, if we do say so ourselves!
Outfit #1: Oversize Button-Down with Skinny Jeans
We absolutely love the classy yet low-maintenance combo of a loose button-down with skinny jeans. Sure, you may want to cover up that clean white blouse with an apron if you decide to lend a hand in the kitchen, but this laid-back outfit is pretty much perfect for both casual and fancier events because you can dress it up or down with your shoe and jewelry choices depending on the occasion.
Plus, if you go for a pair of women's tall jeans with some stretch in them, you'll feel totally fine moving, sitting, cheering on your home team – whatever the day calls for, you'll be ready and looking great.
Pair with: Heels for a dressed up look; loafers or sneakers for something casual
Outfit #2: Printed Trousers with Comfy Blouse
Printed trousers are super in this fall/winter season, and a stretchy, wide-leg pair is exactly what you need for a chic outfit that will also let you move comfortably. You have so many options for tops, from chunky sweaters to turtlenecks, but we personally like the idea of a flowy blouse to add some polish to your look.
Pair with: Low heels
Outfit #3: Glam but Roomy Dress
Do we need to explain why dresses are so perfect for Thanksgiving? There's no other item that gives you so many options, from super casual to super fancy, while also providing top comfort with its inherently loose, flowing structure.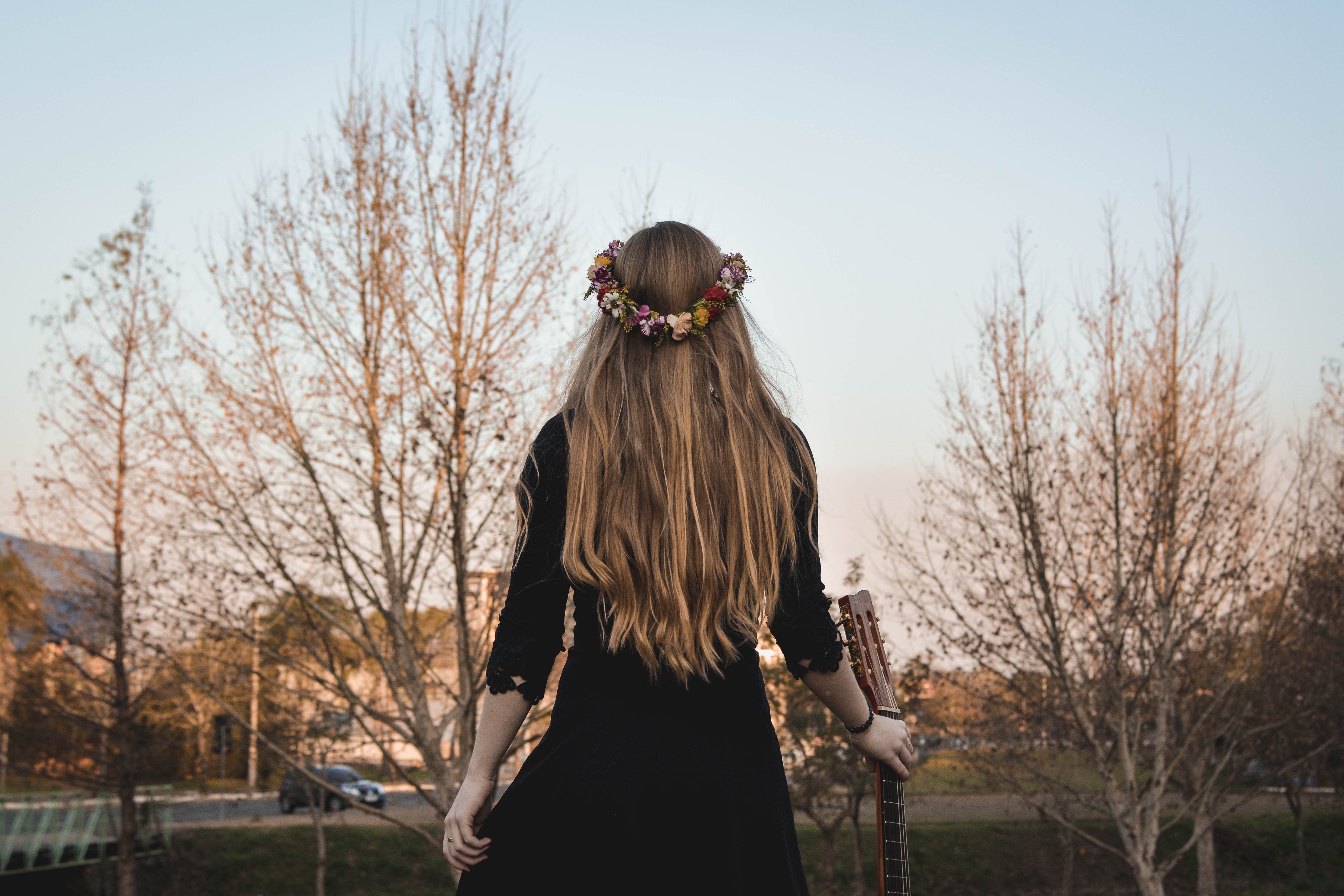 Of course, if you want to break out the form-fitting tube dress, go for it! But personally, we're fans of looser-fitting midi or maxi that will flatter your frame and let you breathe no matter how many helpings of pumpkin pie you enjoy. Check out Alloy Apparel's tall maxi dresses for a hemline that falls exactly where it's supposed to!
Pair with: Heels for a more formal event, flats or even sneakers for a casual look
Outfit #4: Cardigan with Destructed Jeans
Another great outfit for dressing up or down, the staple cardigan with destructed jeans combo is a perfect blend of timeless and on-trend styles.
For a super chic look, try a longer sweater-jacket and heeled booties – you'll be ready for your photo op and for the November chill.
Pair with: Loafers, low heels, heeled booties or sneakers
Outfit #5: Denim-on-Denim
For a slightly bolder look, jump on this season's denim-on-denim train. It's easier to pull off than you think, and if you pair with some chunky booties, you'll be totally ready for an afternoon stroll in the pumpkin patch.
You can really have fun with this and let your personal style shine through. Whether you go for a super sleek pair of high waisted skinnies, destructed statement jeans, or flares for a more vintage look, you can't go wrong by pairing some women's tall jeans with a classic tailored top and denim jacket.
Pair with: Heeled booties or sneakers
If all this talk of good food and cozy outfits has gotten you super stoked for your Turkey Day OOTD, we don't blame you! Don't hesitate to check out what's new in women's tall jeans, maxi dresses, and more at Alloy Apparel so you can make sure your tall girl fashion needs – and ankles – are covered for the holiday season.
1,899 total views, 1 views today