In Part 2 of our series on breaking your least favorite fashion "rules," we're taking on curvy fashion. With the explosion of head-turning plus size fashion and body positivity in recent years, the good news is that the fashion scene for curvy babes has never looked better. But there's always progress to be made, especially since too many fashion guidelines read like dress codes… which can be boring at best, and downright punishing at worst.
That's why we're here to tear down some of the most restricting curvy girl "rules," and instead offer some curvy and plus size fashion tips for the confident babe who refuses to rein in her style. From finding on-trend women's plus size jeans to breaking out of drab, neutral wardrobes, we've got gorgeous covered with the tips below.
Rule #1: Stick to Baggy Clothing
How to Break It: How do we say this nicely? Just… NO. Not only will baggy clothing have the opposite effect of making you look bigger, not smaller, it also deprives you of any chance at highlighting your actual figure. The goal of fashion should be to emphasize what's gorgeous about your body, not obscure it completely.
Ignore any plus-size fashion tips that encourage you to downplay your figure, and instead find pieces that work for your shape: high-waisted pants and skirts with crop tops, for example, are super flattering on an hourglass figure. Or, if you feel best accentuating your chest but not your midsection, the empire waist can look amazing.
Rule #2: Stick to Black
How to Break It: A twin to the maxim of avoiding white and bright colors, this rule is a bummer when taken too far. Everyone knows black is slimming, but unless you're a disciple of the goth fashion gods – and hey, we don't judge! – dressing in head-to-toe black day in and day out can get really drab really fast. No curvy babe should feel excluded from the fun of rocking bright colors and patterns, especially during the spring and summer months.
So go for it! You can find flattering pieces in ANY color as long as you know your proportions and play up your favorite features. And yes, you can dare to wear actual blue jeans.
Rule #3: Avoid Maxi Dresses
How to Break It: Much like sticking to black, this rule stems from the fear of enlarging your frame. We call BS. The right maxi dress can look chic and elegant on any figure, even if you're 5'10" or under.
As with most pieces, pulling off any kind of dress is all about the cut. You may find you look best with an empire waist, or a halter-style top that flatters your chest. Play with shoe and accessory choices, too – heels elongate your figure, and well-chosen jewelry can draw the eye to your favorite features.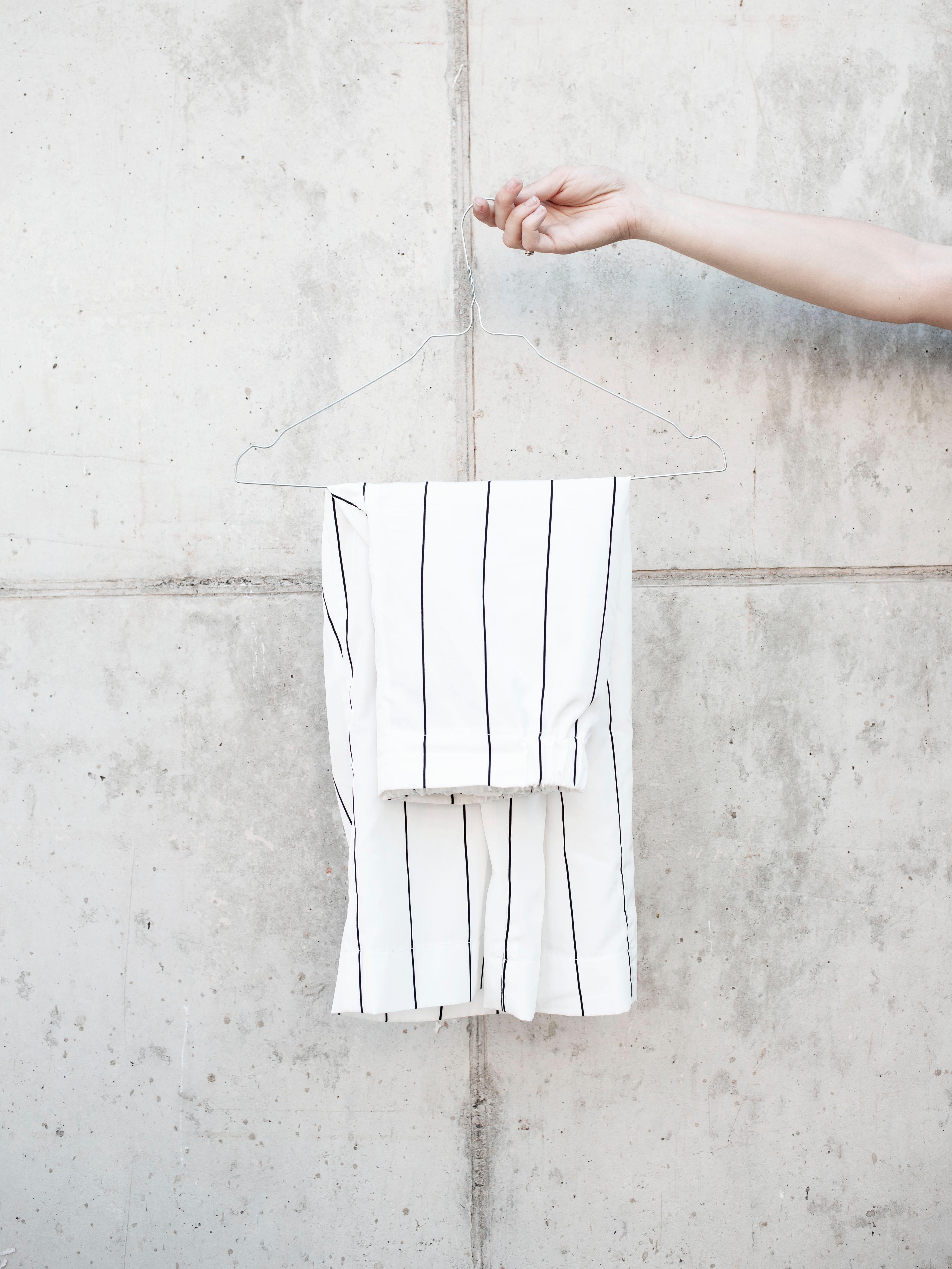 Rule #4: Avoid Stripes
How to Break It: This is another plus-size fashion tip that often gets way over-simplified. The logic is that horizontal stripes, especially wide ones, elongate your figure the wrong way around. By all means, wear what you feel most comfortable in… but if you want to get in on the classic striped boat-neck trend, you absolutely should. Confidence can pull off anything!
And feel free to play around with patterns, too, as there is a whole world of stripes beyond (and between) wide horizontal ones. Vertical stripes can do wonders for pants, especially on shorter legs, and thin horizontal stripes – particularly lighter colors on dark backgrounds – look chic on anyone.
Rule #5: No Skinny Jeans
How to Break It: We'll be the first to say that this rule is absolutely whack. Sure, you may want to play with waist height and wash – darker washes tend to flatter any figure, and high waists are super in right now – but there is absolutely no premium on the skinny jean trend. If you like them, wear them! In fact, Alloy Apparel has got you covered with a variety of on-trend women's plus size jeans.
Rule #6: Don't Follow Trends
How to Break It: As with every "rule" on this list, the key is to make trends work for you. The irony of the sometimes baffling number of options and styles that hit runways every season in women's fashion means you can really experiment with cut, color, and patterns to find the most flattering shapes for your body.
We can't say it enough, but the best outfit really is confidence. So dress "against" your body type, dare to wear white, get on the wide-leg pants train – whatever makes you feel flawless is exactly what you should be wearing.
And when you need to update your curvy babe wardrobe, make sure to check out what's new in women's plus size jeans and pants at Alloy Apparel – because we've got gorgeous covered!
1,285 total views, 1 views today