From coats to scarves to gloves, we love winter fashion for tall women! Cold weather gives us a chance to show off all the cozy layering items and chic outerwear that stays in the back of the closet during warmer seasons. Winter is also an excellent time to experiment with different colors, patterns, and fabrics such as velvet.
Velvet is one of our favorite wintertime essentials. This luxurious, soft, warm material can be found in all types of clothes and colors to fit almost any style. Dress it up or dress it down! A velvet top is sophisticated yet fun when paired with women's tall jeans, while a velvet dress or skirt elevates your look for more formal spaces.
Ready to jump on one of winter's most timeless trends? We've got your back with some pro tips on how to incorporate more velvet into winter fashion for tall women.
Choose the Right Color for Your Velvet
First, consider all your color options. We think velvet looks best in black, dark blue and burgundy, but browns and greens are also trending this season. In winter, many fashionistas gravitate towards dark colors and earth tones. Opting for women's tall jeans in black gives you a great foundation for these velvet outfits.
Dark colors in winter are a classic choice, but we're also seeing a rise in styles that buck the tradition and incorporate bold, bright colors and metallics like gold and silver. Embroidery is also common on velvet items, so you can select pieces with a wide variety of eye-catching designs.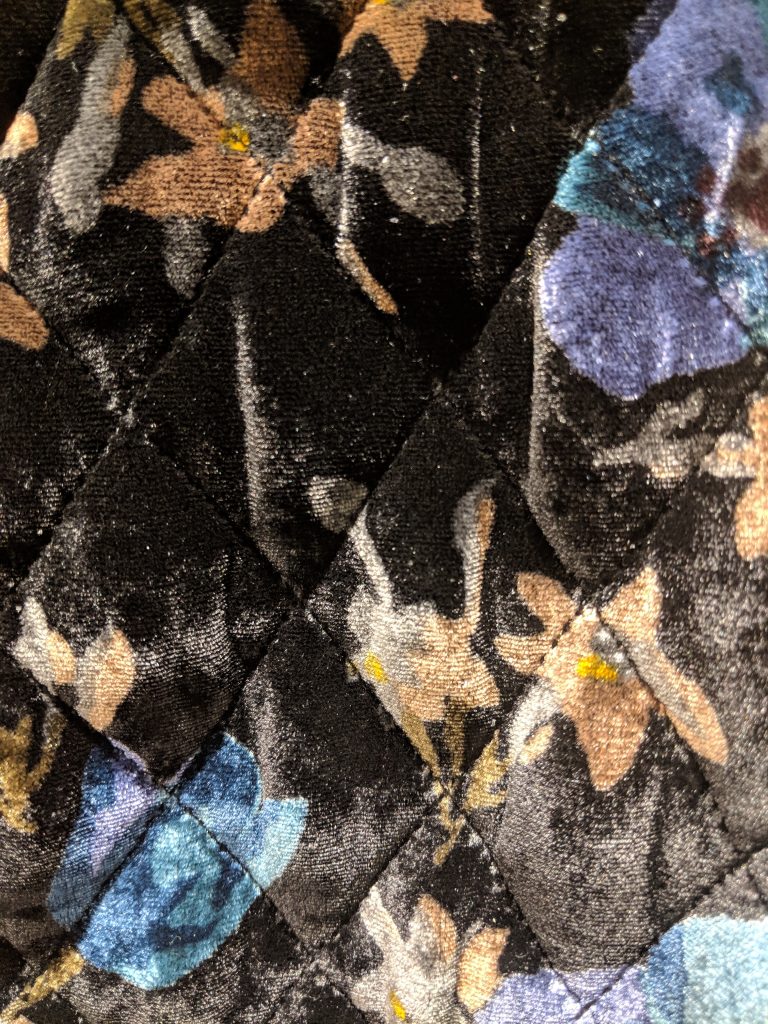 As with any fashion advice, we always say that the best clothes are the ones that let your personality shine!
Invest in High-Quality Velvet Basics
After you've reviewed your wardrobe of fashion for tall women and selected colors that compliment your style, it's time to shop. We recommend that every tall babe looking to add some velvet in her life start by investing in a few high-quality basics to pair with a wide variety of different looks.
A velvet blazer is one of our favorite items because of its versatility. Velvet blazers look stunning paired with women's tall jeans and ankle boots or as outerwear for a sleek black dress. Next, choose a velvet top such as a tunic or blouse. Then select a pair of velvet pants or a velvet skirt — bonus points if the color matches your blazer!
Each of these basics will allow you to mix and match for all occasions.
Get Creative with Velvet Accessories
Some of our favorite wintertime statement pieces are made of velvet. When used as an accessory, velvet lends a subtle note of rich, soft color and sophistication. It also elevates your style by breaking up the monotony of more common, everyday fabrics often found in fashion for tall women.
Velvet accessories are also a great way to "test the waters" if you're experimenting with a new style. For winter, our favorite velvet accessories include hats, scarves, gloves, shawls, and boots. A velvet handbag can also add to your look without overdoing it. These items allow you to really get creative.
We Love Velvet
Velvet is a timeless, classy material that makes everyone look great. Try a velvet blazer over women's tall jeans, pair velvet pants with a long cardigan or incorporate velvet into your outfit with cute accessories like gloves or shoes.
If winter isn't your favorite season, just cuddle up in some plush velvet and sip some peppermint lattes with your squad. We guarantee you'll feel cozier. When it comes to fashion for tall women, pairing your Alloy basics with velvet this winter will keep you feeling warm and trendy.
1,199 total views, 1 views today