Is there anything more exciting than date night? Whether you're going on your first date or you and your boo have been together for years, getting dressed up and going out is always a great way to inspire all kinds of romance! And in an increasingly crazy world, we could all use a little romance and loving from time to time.
Planning what to wear on date nights can be stressful for anyone, but for all the beautiful tall ladies out there, we know the struggle is just a little more real. You already know Alloy Apparel is here to help you out with skinny jeans and dress pants for tall women, but there's a whole world of tall girl fashion choices out there that'll let you express yourself and feel at home in who you are.
Peep our picks of the best tall babe outfits for four kinds of dates:
First Date: Skinny Jeans
As much as first impressions matter, you want to let your personal style shine through on a first date in order to make a genuine connection with your potential bae.
First dates are usually a fun and casual affair, and you don't want to compromise comfort or style in a situation that can be so awkward and uncomfortable as is. In that case, you really can't go wrong with a trusted pair of skinny jeans for tall women. Dress them up or down for exactly the kind of first date you want to have with your crush.
Pair with: For a casual date where you'll be doing a lot of walking (because who doesn't love showing off those long legs on a first date?), grab a cute graphic tee and comfy sneakers or sandals.
If you're headed somewhere a little more upscale – say cocktail hour at a chic bar – some casual heels and funky jewelry can take the outfit up a notch.
Meeting the Parents: Dress Pants
Perhaps the most intimidating part of any new relationship is meeting the parents. Other than your significant other, your significant other's parents are the most important people to impress in the relationship, especially if you're a family-oriented couple.
Of course, we're sure your new boo's parents will love you, but a great way to set the tone is to come dressed to impress. Try a pair of dress pants for tall women to show off your fashion sense while maintaining a parent-approved, more conservative style.
Pair with: A chic printed blouse or turtleneck sweater and low heels in a fun color.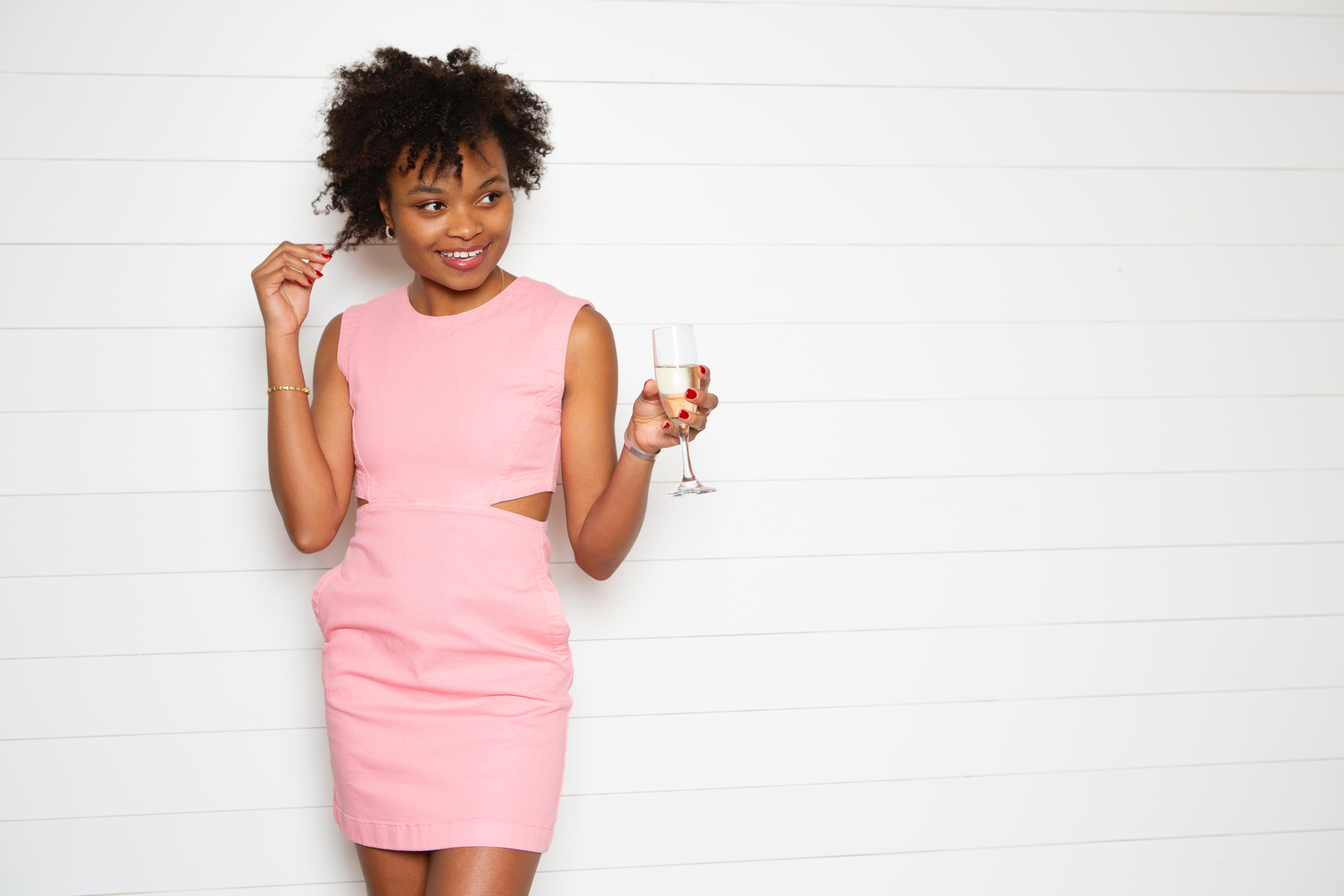 Date Night Dinner: Dress or Skirt
In so many relationships, it's all too common for meals to become another thing to check off the list during a busy workday. That's why it is so important to set time aside to do something special with your honey from time to time.
Whether you're going for casual bar food or an upscale, we'll-take-the-whole-bottle-of-wine kind of affair, go all out with a dress or skirt. Both maxi and midi dresses let you show off those tall girl legs with confidence – and hey, if it's a looser fit, you can take advantage of the roominess and definitely take a look at that dessert menu. Nothing more romantic than ordering one chocolate lava cake with two spoons.
Pair with: Over-the-knee boots if the weather's right, denim jacket and sneakers for an edgy, dressed-down vibe, or classic heels for a more luxe look.
Netflix and Chill: Leggings or Joggers
Sometimes the best date nights are the ones spent cozy on the couch, especially (but not exclusively) if you've been together for a while. The good news: you can still make a fashion statement for date night even if you two aren't leaving your house! Get cozy with a pair of leggings or stylish joggers.
Pair with: A chunky sweater and fun statement socks to have you feeling comfy cozy but also confident and fierce. Yes, you can have your cake and eat it too.
If you ask us, everywhere you go is a runway – date night included. Don't let your height have you feeling nervous about meeting up with bae. With everything from dresses to skinny jeans to dress pants for tall women, we bet you'll be swiping right on Alloy Apparel's tall babe staples and style tips.
208 total views, 2 views today