What's in your closet? We believe every woman's wardrobe should include a few timeless, classic staples. When you're shopping for curvy fashion in a store or buying plus size clothing online, we also recommend stocking up with items that you know have a flattering fit for your body type.
A "must-have" piece should be simple, yet versatile enough so you can mix and match with a variety of different looks all season. We also suggest buying high-quality clothes that will really last. Many fashion staples never go out of style, so treat your wardrobe like an investment. You're worth it, babe.
Curvy Girl Must-Have #1: A Denim Jacket
We are obsessed with denim jackets. A great denim jacket is an essential piece for any curvy fashion wardrobe. It's the unsung hero of countless amazing outfits and works well on its own or layered over a sweater.
No time to change before going out after work? Just throw a denim jacket over your blouse or dress to instantly create a fun, flirty, casual look. Denim jackets are also a great item for spring and autumn when it's just a little chilly out. Best of all, this fashion staple is usually easy to find in curvy sizes, whether you're shopping in a store or looking for plus size clothing online.
Curvy Girl Must-Have #2: A Timeless Bathing Suit
Whether you're headed to a pool party, a day at the beach or a girls' night with margs and a hot tub, every woman needs a bathing suit that makes her feel fierce. Vintage inspired swimwear like solid-color one pieces are among our curvy fashion favorites. (As a bonus, more coverage means less sunscreen — don't forget to protect that flawless skin, girl.)
And if you're thinking a swimsuit isn't versatile, think again. Layer a one piece with skinny jeans and a button-up top or a lightweight cardigan to create a playful outfit for a variety of occasions.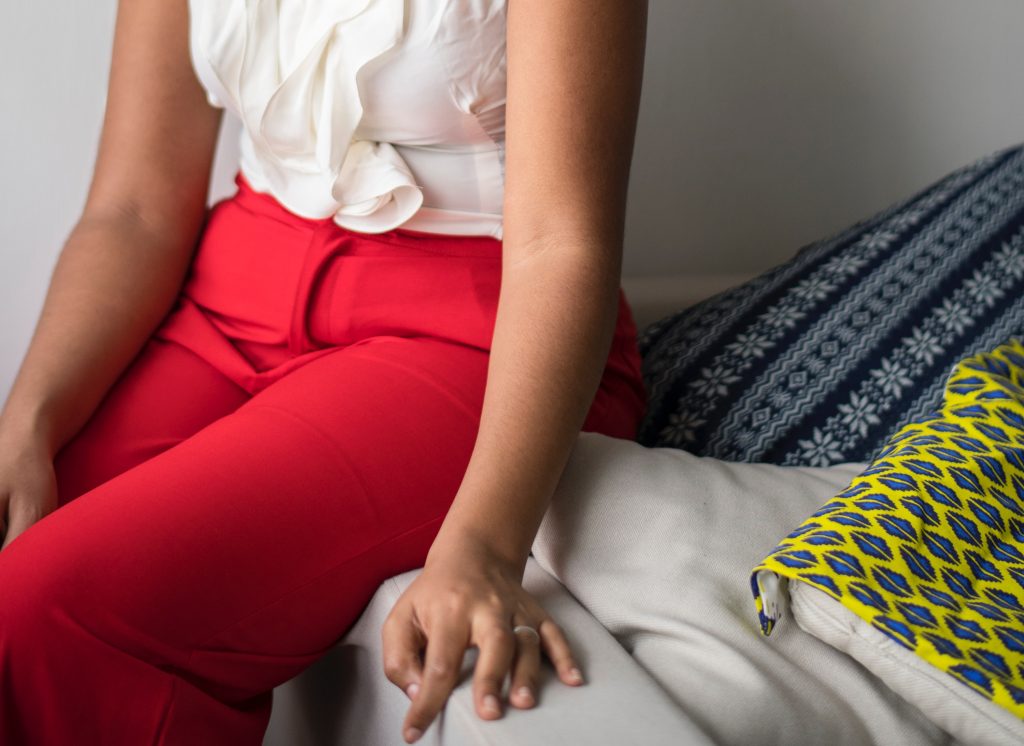 Curvy Girl Must-Have #3: High Waisted Pants or Jeans
When you're shopping for plus size clothes online, remember that no wardrobe is complete without a killer pair of pants or jeans. The high-waisted look is both practical, flattering and sexy. It also compliments a wide variety of outfits for different body types by accenting your waist and creating a more contoured silhouette.
We recommend dark colors like black and navy blue. Add a blouse and a blazer for a sleek, professional look, or dress them down with a t-shirt and a simple cardigan for an outfit that's more day-to-day. At Alloy, we offer a range of jeans and pants for plus size curvy gals and tall women.
Curvy Girl Must-Have #4: A Solid-Colored Dress
Like high-waisted pants and jeans, a solid-colored dress belongs in every curvy fashion wardrobe. Solid, neutral colors like blue, black and gray are like a blank canvas inviting you to get creative. Of course, we love bold patterns, but solid colors are more versatile. Add a chunky necklace or an eye-catching scarf to look more contemporary and carefree, or go for a blazer and tights for a simple yet classic outfit you can wear to a job interview.
Just remember to choose a dress made of high-quality material that will last. A simple dress can look worn out and lose its shape quickly if it's made of cheap materials. If you're buying plus size clothing online, shop brands you know or get a review from a trusted fashionista friend.
Curvy Girl Must-Have #5: Leggings
Can we just take a minute to gush about how much we love leggings? They combine so many things we love: comfort, color and patterns, and versatility. No longer confined to jazzercise videos, leggings have become a staple for curvy fashion lovers of all walks of life. We keep several pairs in our wardrobe rotation. Wear them under a skirt, a dress or even denim cut-offs in colder months.
Leggings are also a unique, playful way to really express yourself. We've seen leggings in almost every design imaginable, from simple neutral colors to classic floral prints to cats eating pizza in outer space (yes, really). There's a huge selection of leggings on the internet if you're shopping for plus size clothing online, and Alloy is a great place to start.
Curvy Girl Must-Have #6: Ankle Boots
No list of curvy fashion must-haves would be complete without mentioning ankle boots. Of course, we have to give an honorable mention shout-out to flats, but nothing makes us swoon quite like a great pair of ankle boots.
Ankle boots are perfect for all occasions. They look amazing with leggings and tights, pants and jeans or just your beautiful bare legs. You can also find ankle boots available with different types of heels and tread to suit your lifestyle, whether you're dressing up for a signature event or going casual for a lunch with girlfriends. They're truly the perfect footwear for your regular fashion rotation.
1,403 total views, 2 views today